You might be here because you've been marketing your rental property for weeks already and have not gotten any real interest. You believe you've done everything you could to make your property enticing, so what might be the problem? Well, you've come to the right place!
This article will help you identify the possible reasons why your property is still vacant. Furthermore, we'll help you find a solution to get your investment property rented in no time.
Your rental price is too high or too low.
The first thing you should check is the price of your rent. Is it too expensive? Is it too cheap?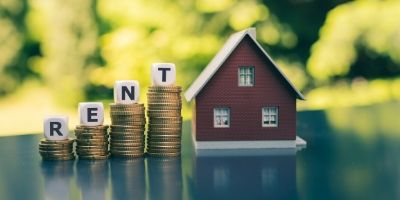 Pricing your rental property too high can immediately put off potential tenants. They most likely won't even come to view the property at all. Minimal attention is usually given to high-priced listings, because the price is an essential factor for prospective tenants. However, it would be best to be careful not to price your property too low also, as this may send a warning signal to tenants. You may think that a low price can be a "good deal," but they may worry that something is wrong with your property. 
So what should you do? To be able to price your property "just right," it's crucial that you conduct market research. Look into similar rental properties, especially those that are in your neighborhood. Compare prices with yours and see if yours fits what is in the market and make the necessary adjustments.
If you believe that your property's price is just right, let's move on to the next possible reason.
Your required security deposit is too high.
If the monthly rental fee isn't an issue, then potential tenants are possibly turned off by the security deposit amount. Many states had imposed a limit on the security deposit amount an owner can charge his/her tenants, but some states do not. Regardless of whether there's a rule or not, it's essential that you seriously consider the amount of deposit required from your tenants. In general, a month's rent is just enough, while a three-months rent might be too much.
Inefficient or no marketing at all.
Marketing isn't simply putting up your property on a free classified ad site. It would be best to put in some effort, and even a few bucks to make your property look worth renting. Find quality advertising sites and posts on multiple websites like Zillow. Moreover, look into your listing and check the following:
Did you use high-quality images? Are they too dark or too light?
Does your property look old or dirty in the photos?
Did you put all the essential information about the property? Did you miss something?
Is your listing description convincing or confusing?
Did you describe your property concisely?
Did you include the location, the number of beds and baths, etc.?
What does your listing look like compared to similar listings?
If you're confident enough that you've done an excellent job on your listing, then you might be targeting the wrong type of tenant. If you're receiving inquiries, but still the rental property ends up vacant, you need to reassess your marketing strategy. State precise renter requirements in your ads. This way, you are not wasting the renter's time and vice versa. Include the following details on your ads:
Income requirements
Required security deposit
Rules on pets (allowed or not, types of pets, etc.)
The duration of the lease agreement.
Your property needs renovating.
Your property might not be in bad condition, but most of its features are outdated. Nowadays, renters prefer modern fixtures and colors. If your property's renovation has long been overdue, consider renovating and giving it a fresh look. It doesn't have to be an expensive and extravagant renovation, though.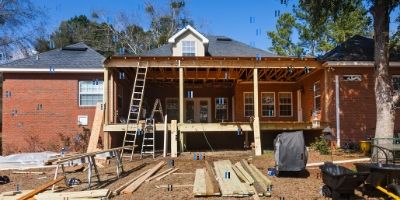 Check if your home's exterior needs cleaning. Are there any overgrown plants? Is it dirty? Unsightly conditions like these are a significant turn off to potential tenants. They most likely won't bother even to look inside.
The interior of the property should be as good too. Check for any chipping paint, old and outdated wallpaper, stained carpets, or broken light fixtures. A pool or a spacious backyard won't compensate for these issues, so be sure you address them before listing your property.
So there you go! Good luck on finding your next tenants. If you still need help with anything we listed above though, feel free to give Continental Realty, Inc. a call. We manage hundreds of rental properties all over central Alabama. We can help with everything from marketing your property right here on our website to repairs and maintenance.