There's a whole lot you can do with your home, ranging from improvement, décor, cooking and other ideas. In fact, you could look at your own home as a sort of canvas where you can shape your space as you see fit. But what if you need some more ideas? There's an almost endless supply of options for all the neat stuff you can do with your home, especially when it comes to not only keeping it looking good but keeping it in tip top shape.
You can find plenty of DIY ideas online but then again you might want to look into the different shows that you can attend in person. That's one of the things that makes a home show so worth going to, especially if they're big time events. The sight of one of these shows may be almost overwhelming for some, with the vast space of vendors advertising their products and ideas. But if home improvement and decoration is something you're really into, then it's like being a kid on Christmas.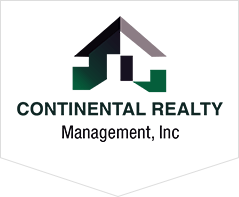 If all of that sounds like it's right up your alley you might want to consider going to the Birmingham Home Show at the BJCC in February next year. This will be a three-day event, going from February 14 to 16. Those who are active or retired military veterans and first responders can actually get in for free on "Hero Day," which will be on the 14th. They will have to present a valid ID to get in. On the next day will be "Teacher Day" where educators and school employees can get in for free with a valid ID as well.
The show will have a marketplace where vendors will show off giftware items for those interested in patronizing them. Additionally, there'll be a "fresh ideas stage" with home and garden experts will give presentations. Cooking demonstrations will also be part of the show.
Times and ticket prices will vary. You can check those out on the attendee info page online.
This post was brought to you by Shanna and the team at Continental Realty in Gardendale.