Living in the wonderfully busy city of Birmingham is amazing, but it can sometimes be exhausting and you may find yourself looking for a quiet place to chill out. Well, you may want to start checking out Birmingham's awesome suburbs that are close to the city you love.
In this article, we listed the top 5 best suburbs that are just a few miles away from The Magic City.
Fultondale
Average Commute Time: 15 minutes
At the small town of Fultondale, you will find affordable ranch-style to stately single-family houses. Porky's Pride Smokehouse and Full Moon BBQ are the go-to of barbeque lovers and you'll be sure to love them too. Fond of some outdoor adventure? The scenic, winding trails at Black Creek Park would be perfect for you.
Homewood
Average Commute Time: 17 minutes
The suburb of Homewood is a place where homebuyers have a lot of great options that will suit every lifestyle. From modern condos to large single-family houses, you're sure to find that perfect quiet place for the entire family, away from the busy streets of the city.
Food lover? Homewood got you covered. Amongst their famous local restaurants are Urban Cookhouse, Saw's BBQ and Okinawa, so be sure to check them out.
Parents would also love the place even more by knowing that Homewood is home to the kid-friendly Homewood Central Park and great schools like Edgewood Elementary School and Homewood Middle School. The famous Birmingham Zoo is just a few blocks away too!
Vestavia Hills
Average Commute Time: 20 minutes
Just about 20 minutes away from Birmingham, residents of Vestavia Hills enjoy an amazing suburban environment. Finding the perfect home for the entire family couldn't be so much easier at Vestavia Hills. From modestly-sized modern condos to large single-family homes with huge lawns, you're sure to find a perfect haven here.
At the Vestavia Hills Country Club, you'll find an 18-hole golf course, fitness center, and pools perfect for everyone to enjoy.
Trussville
Average Commute Time: 20 minutes
Trussville, branded as "The Gateway to Happy Living", sure stands by its alias. With a range of homes, from large single-family houses situated on suburban streets, to houses on private wooded lots, you're sure to find a home the entire family would love. The suburb's main street is full of amazing dining with great foods to enjoy as well as shopping areas that the residents would surely love.
Gardendale
Average Commute Time: 23 minutes
The beautiful city of Gardendale is just about 23 minutes away from Birmingham where home buyers will find a variety of well-built single-family homes on spacious lots. The area also has a lot of dining options, from locally-owned to big-name chains, you're sure to find a place your taste buds would love. Visit the Quail Ridge Country Club or find amazing items at Gardendale Flea Mall & Antique Center. The Magnolia Festival is also being held here each year and we're sure you're gonna love the amazing event.
Pick one of these great suburbs, and your morning commute won't be anything like this: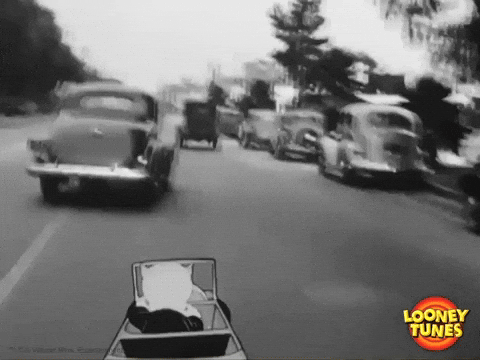 We hope you found this list useful as you're planning your relocation to Birmingham. If you're still unsure about the area and looking for some expert local advise, reach out to our team of professional property managers. We have several properties for rent in each suburb, and we will be more than happy to help you find the home that's right for you.