Looking for a place in downtown Birmingham that can accomodate you and your furry friends? Check out our top 5 pet-friendly apartments that you can rent without leaving your BFF behind.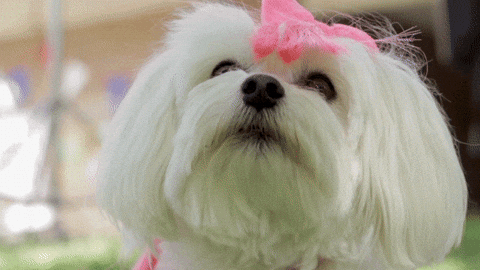 Keep in mind that all the rates and terms you see below were found online on the day this article was written, and may be subject to change. Check with the actual property manager for updated information. Or you can browse our list of available rentals here.
Location: 3100 Heatherbrooke Rd Birmingham, AL 35242
Rent Rates: $673 to $1,016 per month
Lease Length: 6 months, 9 months, 12 months
The Avenue of Inverness offers spacious apartments perfect for luxury living. Just minutes away from the busy city, you're sure to enjoy life without limit. The place includes a beautiful community lake that is made even more perfect by the surrounding mature trees. You may choose from 1, 2, or 3 bedroom apartments all providing modern kitchens and full-size washer/dryer connections. Each apartment has spacious floor plans that feature sunrooms or patios and amazing lake views.
This luxury apartment is first on the list as they welcome large dogs and other pets so you need not worry about your big furry friend. Other amenities include the fitness and cardio studio, clothing care center, lighted tennis courts, and 2 resort-style swimming pools.
Location: 251 London Parkway Birmingham, AL 35211
Rent Rates: $1,114 to $2,103
Lease Length: 3-15 months
The Village at Lakeshore is conveniently located near I-65, downtown Birmingham, University of Alabama, and Samford University. So, if you're a student with plans to go to any of these schools, then this apartment would be a good fit. Each apartment has spacious floor plans that feature open layouts with high-end finishes, crown molding, gourmet kitchens, granite countertops, hardwood flooring, and in-unit washers and dryers. Other amenities include a resort-style pool & poolside lounge, clubhouse, expansive fitness center, state-of-the-art movie theater, hammock lounge, outdoor fireplace, gas grills, business center, pet park, tennis courts, and walking trails. Of course, your cats and dogs are welcome too!
Location: 7716 Sunrise Cir Birmingham, AL 35210
Rent Rates: $594 to $680
If you want to experience solitude, then The Ridge of Crestwood is the place to be! The place offers breathtaking views that are sure to calm any tired soul after a long day. The property boasts modern features and finishes including sassy quartz countertops, stainless steel appliances, tile backsplashes, oversized tubs for a refreshing bath, vinyl plank flooring, upgraded lighting and hardware packages, and full-size washers and dryers for your laundry needs. And oh! Your dogs and cats are loved here. So have them come live with you!
Location: 4816 Sharpsburg Dr. Birmingham, AL 35213
Rent Rates: $1,065 to $1,410
Lease length: 12 months
With a unique mix of Southern charm and modern convenience, The Retreat at Mountain Brook offers a neighborhood like no other. Each of their spacious apartment homes features porches, stainless-steel appliances, walk-in closets and an abundance of storage for all your prized possessions. Fond of walking your dog after a long day at work? No worries! The apartments' wooded grounds matched with mature trees and walking paths are perfect for you and for you furry friend!
Location: 701 Crest Valley Way Birmingham, AL 35212
Rent Rates: $649 to $1,024
Lease Lenght: 7, 12 months
The Park at Alloa is proud of their amazing customer service team that aims for nothing but your satisfaction. With the place's exceptional exterior and interior designs, you're sure to love it without a doubt. Just a few minutes away from downtown Birmingham, you're sure to have a quiet night at home and as fun a night on the town as you wish. Pets allowed are birds, cats, dogs, fish, and even lizards!
So there you go! We'd love to see you around so be sure check out those amazing apartments around Birmingham. We know you'd love them.